Tag:
dew
Click/Touch here to listen to the Daily Zohar
Following verses from Pinchas, Zohar Vol. 20 (English)/Vol 15 (Hebrew)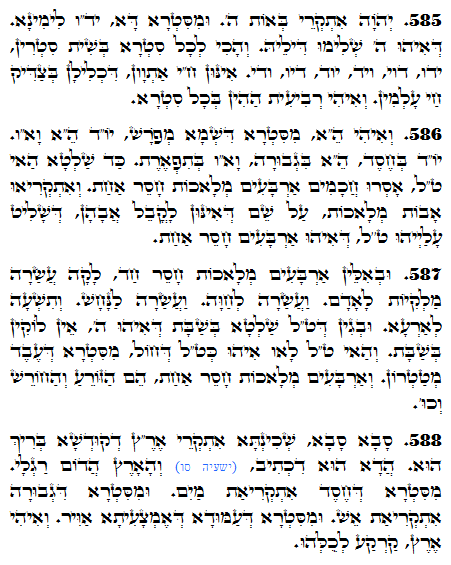 Read More
Today, 6/6/12, the internet began its new phase of existence. Up until now it could reach only 4,300,000,000 points of connection ( http://www.google.com/intl/en/ipv6/ ). That is a 10 digits number but now it is able to reach a...
Read More

Search the Daily Zohar
Torah reading – Bamidbar
Download Torah and Zohar – Bamidbar (PDFs)
Join Zohar Sparks on messaging platforms
I send 'Sparks' of Light from the Zohar and other Kabbalistic sources. Short studies, tools, spiritual events, not to be missed.
---
Join Zohar Sparks - Telegram (Not a chat group)
---
Join on WhatsApp (Not a chat group)
---
Join on Signal (Chat is available only in this group)
.
Even in a concealment within a concealment, he is there