Click here to listen to the Daily Zohar [audio:https://dailyzohar.com/wp-content/uploads/audio/dz930.mp3|titles=Daily Zohar 930]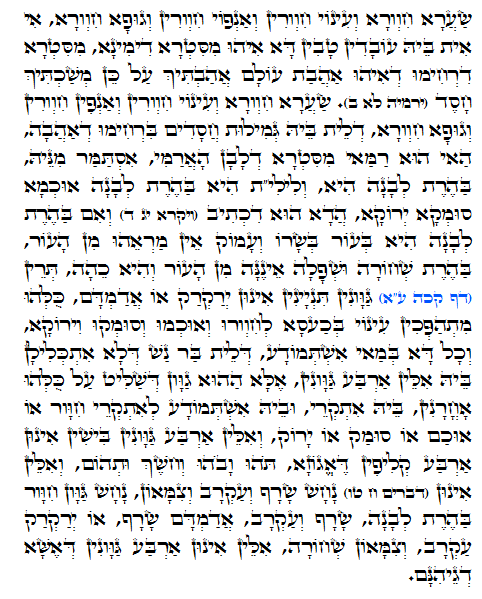 Hebrew translation:
Sorry Hebrew translation is missing from my original files.
Tikkun 70 – 35
O aspecto de branco no corpo pode ser de Chessed, do sistema puro e santo ou de Chessed do sistema impuro.
Podemos descobrir a verdadeira natureza das pessoas examinando suas ações.
Lavan, o arameu , לָבָן הָאֲרַמִּי , sogro de Jacó, parecia uma pessoa justa, mas era um prestigiador do sistema impuro. Suas ações revelaram um homem egoísta e enganador.
Ele era branco, porque ele canalizou as almas de alto nível de Lea e Raquel para se casar com Jacó. Em muitos casos, a luz esconde grandes almas no aprofundamento do lado negativo para protegê-las e guardá-las para o momento adequado para cumprir o seu propósito no mundo.
Abraão veio de Terach, o adorador de ídolos, para se conectar ao mundo de um só Elohim e um sistema da Árvore da Vida. Isaac nasceu com uma alma diferente, mas alterado para ser um carro da coluna da esquerda, quando seu pai o levou para ser sacrificado.
Jacó veio depois de Esaú para tomar os direitos do primogênito mais tarde. Ele também deixou Esaú passar antes dele – Gênesis 33:14 – para que ele pudesse voltar no fim dos tempos para herdar os benefícios da Redenção Final. Os israelitas são os filhos de Israel, que é Jacó. Agora é o tempo que a luz do Zohar brilha em todo o mundo e acorda suas almas.
Moisés 'escondeu' no palácio do Faraó e cresceu lá até o momento, designado por HaShem, para tirar os israelitas do Egito, dando-lhes a Torah. Ele está se escondendo entre nós, em todas as gerações até que chegue a hora dele abrir os portões superiores e assim como ele trouxe os israelitas à Terra Prometida, ele irá liderar o caminho para o Mashiach a ser revelado no mundo.
Rabi Shimon se escondeu por 12 anos para construir a maior luz que o mundo já viu.
O Santo Ari estava morando em um lugar pequeno no Egito até que ele foi chamado para ir para Israel e revelar os segredos mais profundos do Zohar.
A alma do Santo Ari fundiu-se com a alma do Santo Rabi Ashlag para expandir o Ari a novos níveis que nunca estiveram disponíveis para as pessoas.
Todos vocês têm maravilhosa centelha de luz dentro de suas cascas contaminadas. Deixe-a crescer e sair de seu lugar escondido, porque está na hora.
Eu espero que você leia "A Unidade Final"
Compartilhe seu estudo do Zohar e esclarecimentos na internet com todos os seus amigos e redes sociais, agora você pode alcançar o infinito .