Daily Zohar # 1578 – Devarim – What does God really want from us?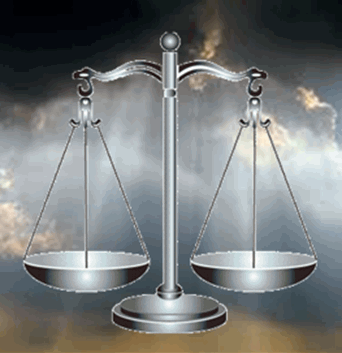 The above text is from Zohar Yitro paragrpah #39-40 connecting to Deuteronomy 1:17
.
Hebrew translation:
39. בֹּא וּרְאֵה, יִתְרוֹ הוּא שֶׁנָּתַן עֵצָה לְמֹשֶׁה עַל תִּקּוּן הַדִּינִים, כָּךְ צָרִיךְ. וְסוֹד זֶה שֶׁהוֹדָה לוֹ לַקָּדוֹשׁ-בָּרוּךְ-הוּא וְסִדֵּר לְפָנָיו תִּקּוּן הַדִּינִים, לְהַרְאוֹת מַה שֶּׁכָּתוּב כִּי הַמִּשְׁפָּט לֵאלֹהִים הוּא, וְלֹא לַצַּד הָאַחֵר. וְהַדִּינִים נִתְּנוּ לְיִשְׂרָאֵל, וְלֹא לְאַחֵר, שֶׁכָּתוּב חֻקָּיו וּמִשְׁפָּטָיו לְיִשְׂרָאֵל. וּבֹא רְאֵה, לֹא יִנְהַג אָדָם קָלוֹן בְּאַחֵר, וּדְבַר הֶדְיוֹט דָּבָר הוּא, שֶׁהֲרֵי בְּמֹשֶׁה כָּתוּב וַיִּשְׁמַע מֹשֶׁה לְקוֹל חֹתְנוֹ וְגוֹ'.
40. וַיִּשְׁמַע יִתְרוֹ וְגוֹ'. פָּתַח וְאָמַר (תהלים יח) עַל כֵּן אוֹדְךָ בַּגּוֹיִם ה' וּלְשִׁמְךָ אֲזַמֵּרָה. דָּוִד הַמֶּלֶךְ אָמַר אֶת זֶה בְּרוּחַ הַקֹּדֶשׁ בְּשָׁעָה שֶׁרָאָה שֶׁכְּבוֹד הַקָּדוֹשׁ בָּרוּךְ הוּא לֹא עוֹלֶה בַּעֲלִיָּה וְלֹא מִתְכַּבֵּד בָּעוֹלָם, אֶלָּא מִצַּד שְׁאָר הָעַמִּים וְאִם תֹּאמַר, הֲרֵי הַקָּדוֹשׁ בָּרוּךְ הוּא לֹא מִתְכַּבֵּד בָּעוֹלָם אֶלָּא מִשּׁוּם יִשְׂרָאֵל – כָּךְ זֶה וַדַּאי, שֶׁהֲרֵי יִשְׂרָאֵל הֵם הַיְסוֹד שֶׁל הַנֵּר לְהָאִיר, אֲבָל כְּשֶׁשְּׁאָר הָעַמִּים בָּאִים וּמוֹדִים לוֹ בְּשִׁעְבּוּד הַכָּבוֹד שֶׁל הַקָּדוֹשׁ בָּרוּךְ הוּא, אָז נוֹסָף יְסוֹד הַנֵּר וּמִתְחַזֵּק עַל כָּל מַעֲשָׂיו בְּחִבּוּר אֶחָד, וְשׁוֹלֵט הַקָּדוֹשׁ בָּרוּךְ הוּא לְבַדּוֹ מַעְלָה וּמַטָּה.
.
The Shabbat that we read the portion of Devarim is called "שבת־חזון", 'Shabbat of Vision', because of the Haftarah that we read after the Torah, which comes from Isaiah 1. Isaiah brings the words of God scolding the people for their behavior. He uses harsh words to describe the people who left the ways of God.
Isaiah 1:4 "הוֹי גּוֹי חֹטֵא, עַם כֶּבֶד עָו‍ֹן–זֶרַע מְרֵעִים, בָּנִים מַשְׁחִיתִים; עָזְבוּ אֶת-יקוָק, נִאֲצוּ אֶת-קְדוֹשׁ יִשְׂרָאֵל–נָזֹרוּ אָחוֹר."
"Ah sinful nation, a people laden with iniquity, a seed of evil-doers, children that deal corruptly; they have forsaken YHVH, they have contemned the Holy One of Israel , they are turned away backward."
Isaiah compares the nation's ways to the ways of the people of Sodom and Gomorrah. (See Isaiah 1:9, 10).
Isaiah 1:11 "לָמָּה-לִּי רֹב-זִבְחֵיכֶם יֹאמַר יְהוָה, שָׂבַעְתִּי עֹלוֹת אֵילִים וְחֵלֶב מְרִיאִים; וְדַם פָּרִים וּכְבָשִׂים וְעַתּוּדִים, לֹא חָפָצְתִּי" "כִּי תָבֹאוּ, לֵרָאוֹת פָּנָי–מִי-בִקֵּשׁ זֹאת מִיֶּדְכֶם, רְמֹס חֲצֵרָי"
"To what purpose is the multitude of your sacrifices unto Me? saith YHVH; I am full of the burnt-offerings of rams, and the fat of fed beasts; and I delight not in the blood of bullocks, or of lambs, or of he-goats."
"When ye come to appear before Me, who hath required this at your hand, to trample My courts?"
What does God really want from us?
Isaiah 1:16,17 "רַחֲצוּ, הִזַּכּוּ–הָסִירוּ רֹעַ מַעַלְלֵיכֶם, מִנֶּגֶד עֵינָי: חִדְלוּ, הָרֵעַ." "לִמְדוּ הֵיטֵב דִּרְשׁוּ מִשְׁפָּט, אַשְּׁרוּ חָמוֹץ; שִׁפְטוּ יָתוֹם, רִיבוּ אַלְמָנָה"
"Wash you, make you clean, put away the evil of your doings from before Mine eyes, cease to do evil;" "Learn well; seek justice, relieve the oppressed, judge the fatherless, plead for the widow."
In simple words, God doesn't want our prayers and sacrifices. If we are not good to each other, then no matter how much we pray, God will ignore and won't listen to us.
This prophecy tells us exactly that before we come to pray we need to be pure in heart and actions, otherwise our prayers may bring judgments onto us.
God recommends: "Learn well, seek justice" and Moses repeats these important principals to the Israelites before he leaves the world.
Deuteronomy 1:17
"לֹא-תַכִּירוּ פָנִים בַּמִּשְׁפָּט, כַּקָּטֹן כַּגָּדֹל תִּשְׁמָעוּן–לֹא תָגוּרוּ מִפְּנֵי-אִישׁ, כִּי הַמִּשְׁפָּט לֵאלֹהִים הוּא; וְהַדָּבָר אֲשֶׁר יִקְשֶׁה מִכֶּם, תַּקְרִבוּן אֵלַי וּשְׁמַעְתִּיו"
"You shall not be partial in judgment. You shall hear the small and the great alike. You shall not be intimidated by anyone, for the judgment is God's. And the case that is too hard for you, you shall bring to me, and I will hear it.'"
Justice, 'משפט' is the aspect of the central column, Tiferet and we can achieve it by treating each other with honesty and without personal agenda.
The Zohar helps us find the righteous path and connect to the central column.
{||}