Click here to listen to the Daily Zohar [audio:https://dailyzohar.com/wp-content/uploads/audio/dz1065.mp3|titles=Daily Zohar 1065]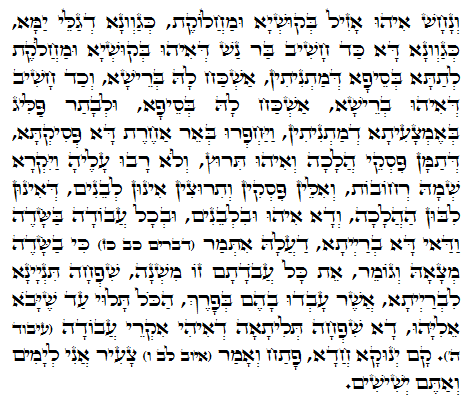 tradução do hebraico:
Tikkun 9 – 2 Continuação do Daily Zohar anterior
A serpente que é o aspecto do lado negativo, cria divisões e discussões entre os alunos da Torah. O Zohar dá um exemplo de que é como as ondas do mar que vêm para a costa e destroem o que está em seu caminho ou puxam tudo o que podem pegar. Mar agitado e ondas altas, em um sonho, representam a negatividade que pode vir para o mundo ou para uma pessoa. Mar calmo em um sonho ou se ver em um barco sobre a água ou até mesmo andar sobre a água, é uma excelente e positiva mensagem. Ela fala sobre proteção e elevada conexão espiritual. O tipo de barco implica no nível de conexão ou no tamanho do recipiente espiritual da pessoa.
Gênesis 26:22 "וַיַּעְתֵּק מִשָּׁם, וַיַּחְפֹּר בְּאֵר אַחֶרֶת, וְלֹא רָבוּ, עָלֶיהָ; וַיִּקְרָא שְׁמָהּ, רְחֹבוֹת, וַיֹּאמֶר כִּי-עַתָּה הִרְחִיב יְהוָה לָנוּ, וּפָרִינוּ בָאָרֶץ " "E partiu dali, e cavou outro poço, e não porfiaram sobre ele; por isso chamou-o Reobote, e disse: Porque agora nos alargou YHVH, e havemos de crescer nesta terra.' "
Quando nós evitamos a negatividade, Deus libera os canais de luz. Reobote, רְחֹבוֹת, numericamente 616 como a palavra 'התורה ' "a Torah". Com o poder de profundo estudo da Torah, que é através do Zohar, podemos acalmar as ondas de tempestade. A Torah é o aspecto da luz que vem de Binah e nos alimenta.
Há uma história sobre um grande cabalista, Rabbi Israel Abuchatzera, que é conhecido como o 'Baba Sally ', que significa 'o pai da oração'. Certa vez ele veio do Marrocos para Israel de barco e o mar estava muito alto e tempestuoso. O povo veio a ele e pediu para que orasse. A seu pedido, trouxeram-lhe vinho e um cálice. Ele fez um Kidush e imediatamente após o término o mar se acalmou.
{||}
traduzido por Denis Schaefer