Daily Zohar – Tikunim – #280 – It's good for everyone.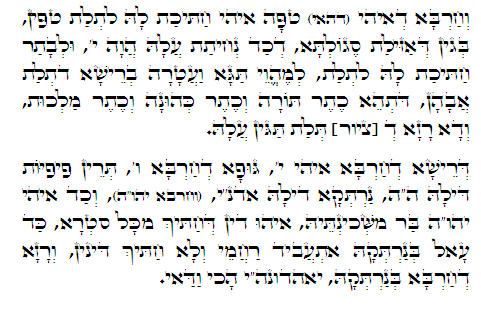 Tikkun 21 – 21
The sword that came from the supernal is the secret of the central column. As it evolved, it split the energy that spread out from above into the three columns,
Yod is the tip of the sword, Vav is the body and the blades are the two He of Binah and Malchut.
The scabbard is the name ADNY and when the judgments of the sword were inserted into the scabbard it turned into mercy.
It is the result of connecting the name YHVH and ADNY to make YAHDVNHY יאהדונהי.
YH is the driving force, but to remove judgment we use the VH and connect them in Malchut with ADNY to transform judgment to mercy.
When the male connects to the female it allows the circuit of light to flow and energize existence. It is the blessing from Genesis 1:27 "זָכָר וּנְקֵבָה, בָּרָא אֹתָם. ', "male and female He created them" and in 1:28 the blessing, " וַיְבָרֶךְ אֹתָם, אֱלֹהִים," "and God BLESS them..".
Energy must have a vessel to manifest itself. If we don't connect our electrical devices to the power outlets, the electric supplier company must shut off generators because if they can't channel the energy it creates 'overload' = judgments in the system.
The light force is constant. It is available at all times without limitation. If we don't use it, it is abused by the negative side. Open your vessel and connect positively. It is good for everyone.