Daily Zohar – Tikunim – # 924 – The Golden King
Click here to listen to the Daily Zohar [audio:https://dailyzohar.com/wp-content/uploads/audio/dz924.mp3|titles=Daily Zohar 924]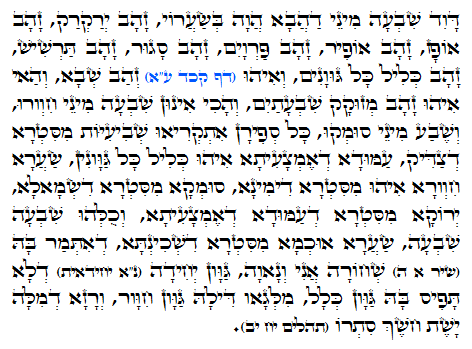 Hebrew translation:
Sorry Hebrew translation is missing from my original files.
Tikkun 70 – 29
King David had red hair and as we learned earlier, it is the aspect of the left column, judgment, and Malchut. The Zohar tells us that he had 7 shades of Gold in his hair. This represents wider aspect of his energy and the fact that God anointed him as king on the level of Malchut.
The hair as a representation of the individual spiritual energy in the physical world can have 3 levels at the root and 7 levels on the revealed part.
There are levels of energy that are not revealed until the person reaches that level. For example gray hair that represents the right column of Chessed and kindness is revealed in most people in older age after the person experiences enough judgment and changes himself. He then, seeks energy of mercy and all aspects of Chassadim.
In the root of the hair we can find the future of the person. If we see strong roots and better type of hair than at the end of it then it is a positive change. Shedding and thinning hair reflects change in the energy of the person. Splitting hair at the edges reflect confusion and weakness in decision making. In such case, shortening the hair a little bit can help achieve new energy but only temporarily. If there are no serious physiological issues, spiritual study can help a lot in strengthening the hair and the body in general.
{||}