Click here to listen to the Daily Zohar [audio:https://dailyzohar.com/wp-content/uploads/audio/dz965.mp3|titles=Daily Zohar 965]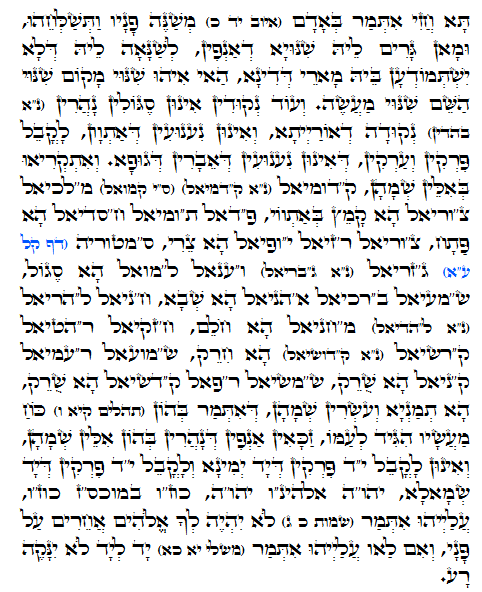 Hebrew translation:
Traduccion Sebastian Palen
Tikun 70-70
En artículos anteriores aprendimos sobre la Nikkud y las letras hebreas y sus relaciones con las Sefirot. El Zohar nos enseña que, como las letras hebreas cambian su nivel de energía basado en la Nikkud que poseen, lo mismo ocurre con la cara de una persona. La forma y el aspecto de la cara cambia.
Job 14:20
"תִּתְקְפֵהוּ לָנֶצַח, וַיַּהֲלֹךְ;. מְשַׁנֶּה פָנָיו, וַתְּשַׁלְּחֵהוּ"
"Tu prevaleces para siempre contra él, y él se desvanece. Tu cambias su semblante y le despides"
De este versículo de Job vemos que para el proceso de Tikun, Dios cambia la cara de la persona antes de enviarlo de regreso en una nueva encarnación para hacer correcciones en este mundo.
En nuestro rostro, llevamos la "historia" de nuestra corrección y la energía que tenemos que trabajar.
La Nikkud anima las letras y les da la energía de la vida. De la misma manera tenemos los ángeles que se reflejan en nuestra cara y las manos.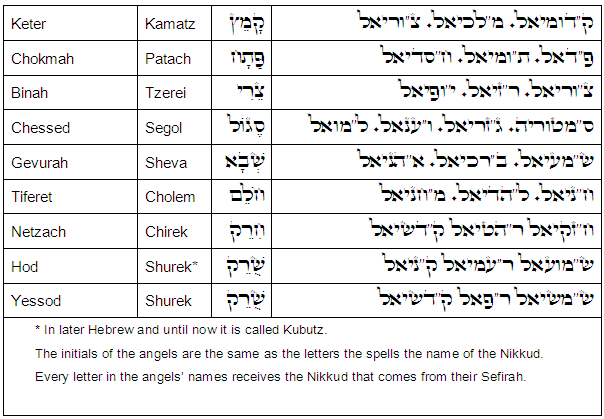 i
Salmos 111:6
"כֹּחַ מַעֲשָׂיו, הִגִּיד לְעַמּוֹ – לָתֵת לָהֶם, נַחֲלַת גּוֹיִם"
"La fuerza de Sus hechos relató a Su pueblo, para conceder a ellos la heredad de los pueblos"
La palabra כֹּחַ para "poder" tiene el valor numérico de 28, lo mismo que el número de los ángeles de las 9 Sefirot.
Maljut no tiene luz propia, sino que Dios nos dio el poder a través de los textos sagrados de la Torá y el Zohar para conectar a las fuerzas y energías que están por encima de nosotros.
Las manos también pueden revelar la energía de una persona y su proceso de Tikun y el Zohar los conecta aquí en un solo lugar.
Los siguientes nombres de Dios tiene 14 letras cada uno y representan el poder que podemos tener en nuestras manos.

La palabra para la mano en hebreo es יד, numéricamente 14. El número de los segmentos óseos en los cinco dedos también es 14 y para las dos manos, es de 28 como el valor numérico para כח, "poder".
Ahora sabemos qué clase de poder tenemos en nuestras manos para dar forma a nuestra vida y nuestros rostros corregidos.
{||}