Daily Zohar – Tikunim – #97 – Morning light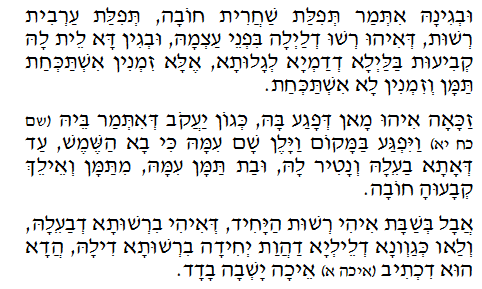 Tikkun #5 – Continue
Previously we discussed the usage of the Hebrew letters by the angels of all levels and for that reason when the day break and the light of Chessed reveled in the world, we need to make the connection and meditations of the morning prayers with the Hebrew letters.
This connection is a must do in order to draw the light of Chessed to Malchut and reveal it in our lives.
The evening connection is optional because the light is in a state of exile throughout the night. This prayer can be done anytime through the night. The morning connection must be in the morning when the light of Chessed revealed in the world.
When Jacob became a chariot to Tiferet and the central column, he established the night prayer to balance the energy for the whole day and that made it important to keep and follow.