Lag L'Omer
The Hilulah of Rabbi Shimon Bar Yochai
Baruch Hashem, the Daily Zohar started on Lag L'Omer 2009. This year we celebrate 14 years with over 4200 Zohar studies.
On the 18th day of the month of Iyar, which is the 33rd day of the Omer, we reach the level of Hod of Hod. It is a state of the vessel at its full desire to receive the light.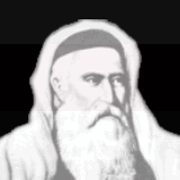 Lag B'Omer is considered a wedding between the light and the vessel. Rabbi Shimon at the moment of his passing to the upper world, created a spiritual opening that is like a cosmic event that appears every year on that day.
How to connect
On the night of the 33rd Day of the Omer, which is the 18th of Iyar, we light two candles, one for Rabbi Shimon and one for Rabbi Yitzchak. You may light a virtual candle on the Tzadikim and or Unity Zohar free apps or https://DailyZohar.com/Tzadikim/ , https://UnityZohar.com
Rabbi Itzchak received an extension of life and protection from the angel of death by the merit and words of Rabbi Shimon. Connecting to his soul enhances our connection to Rabbi Shimon to have the same spiritual protection.
When lighting a candle for Rabbi Shimon, say "For the honor of the Holy Candle, Sinai, Rabbi Shimon bar Yochai, may his merits protect us all". Read/Scan Zohar after lighting the candle, preferably from the Idra Zuta. Links to text and audio recordings are below.
If you celebrate with a group, be joyous, and don't forget that the main purpose of this day is to connect to Rabbi Shimon with the Zohar, not gossip and mundane chats.
I learn from Rabbi Ben Zion Mutzafi that when we light candles for Tzadikim, we DO NOT say for the soul elevation of …, we say "for the honor of …" "לכבוד הצדיק…". Tzadikim are already elevated and don't need our support for soul elevation, especially with great and well-known Tzadikim. They are honored and happy when we connect to them with the candle and study their teachings and or from the Zohar.
Reading Recommendations
The most important Zohar reading on Lag B'Omer is the Idra Zuta. It is directly connected to this day because Idra Zuta reveals the last secrets that Rabbi Shimon taught before leaving this world.
Text of the Idra Zuta with commentary:
https://dailyzohar.com/wp-content/uploads/2009/05/IdraZuta-DailyZohar-1.pdf