Daily Zohar – Tikunim – #405 – The compass of Wisdom and Richness
Click here to listen to the Daily Zohar [audio:https://dailyzohar.com/wp-content/uploads/audio/dz405.mp3|titles=Daily Zohar 405]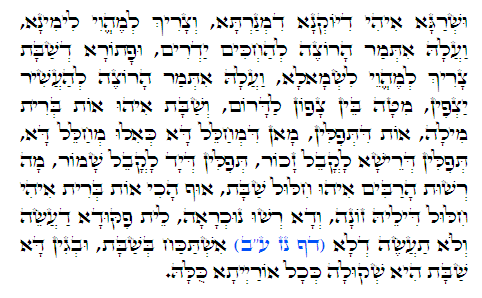 Tikkun 21 – 146
The Shabbat candles represent the right column and the food is the left column.
The sages said "if a person wishes to connect to wisdom, he should turn to the south. If he wants to be rich, he should turn to the north".
The light of the candles comes from Right side of Chokmah and it connects to wisdom and seeing the light in everything.
The food of Shabbat connects to Malchut of Chokmah of the left side and it is about manifestation.
The woman's highest connection is on Shabbat, when she prepares the Challah, the meals and lights the candles. She brings the light of Shabbat.
The right is Chessed and the direction of south. The left is Gevurah and the north direction.
The bed we sleep in, especially when man and woman come together for unification should be between South and North directions to connect the right and left column energies in balance.
{||}