Zoharjev Dnevnik Št. 934 – Zaščiti korenine svoje duše .
Click here to listen to the Daily Zohar [audio:https://dailyzohar.com/wp-content/uploads/audio/dz934.mp3|titles=Daily Zohar 934]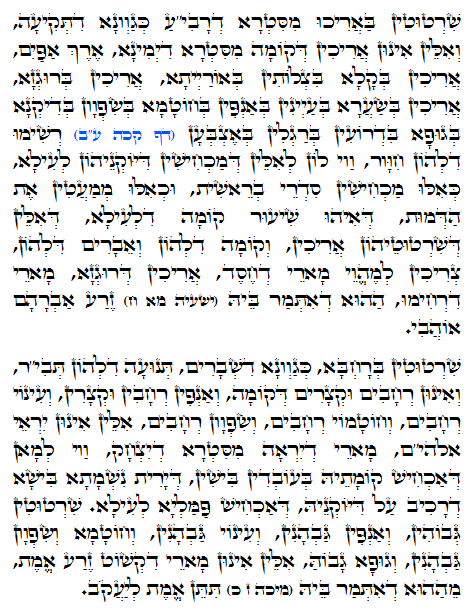 Hebrew translation:
Sorry Hebrew translation is missing from my original files.
Tikkun 70 – 39
Dolge črte na čelu glave predstavljajo vidik Chessed-חסד ( BLAGOST ). V splošnem, dolžina predstavlja Chessed. Tekiah ( dolg zvok iz roga – Shofar ), višina osebe, sposbonost proizvesti dolg zvok, dolgi lasje, dolga brada, dolge noge, dolgi prsti : vse to nakazuje Chessed ( blagost ) v moškem. Dolge poteze na osebi so vidik Chessed-BLAGOSTI in to daje osebi sposobnost kontrole jeze in ostati pozitivno proaktiven. Ljudje, ki imajo znake pozitivne osebnosti na sebi in gredo proti naravi svoje duše in spreminjajo negativno so kot omenja Zohar zanikajoči do reda Stvaritve in vse to je Bog postavil v koren njihhovih duš. Mešane vodoravne linije dolge in krajše dolžine na čelu so vidik Gevurah-a גבורה MOČ , SODBE.
Ljudje teh zančilnosti delujejo s strahom izgube svoje Luči. Njihova čista duša bi lahko bila nadomeščena z zlo dušo oz druge strani ( Sitra Achra ), če bi delovali negativno. Oni poškodujejo koren njihove duše in pvoečajo sodbe iz višjih ravni.
{||}