Click here to listen to the Daily Zohar [audio:https://dailyzohar.com/wp-content/uploads/audio/dz937.mp3|titles=Daily Zohar 937]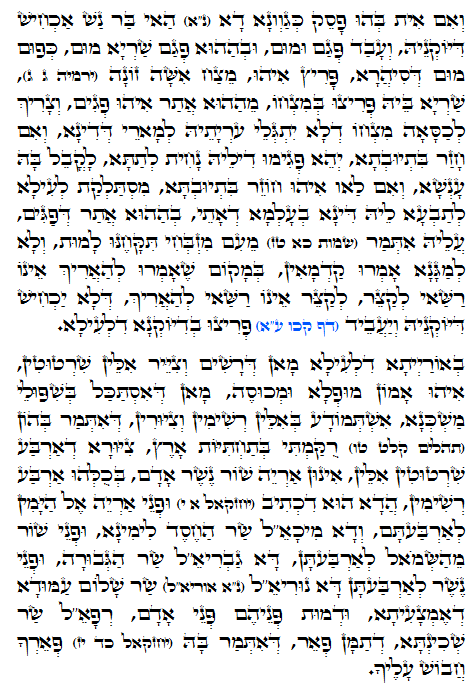 Hebrew translation:
Sorry Hebrew translation is missing from my original files.
Tikkun 70 – 42
Aus Ohr Hachama von Rabbi Avraham Azulai

Wenn wir inmitten der Stirn Unterberechungen finden, dann zeigen sie einen Defekt in der Wurzel der Seele einer Person an. Der Fluss des Lichts von Chochmah gilt als unterbrochen. Diese Peron kann leicht durcheinander gebracht werden oder kann Urteile an andere weitergeben. Ohne ein starkes Band zu Chochmah, fällt eine Person in die ´ Anziehungskraft´von Malchut. Solche Person kann ebenfalls keine Geheimnisse behalten und liebt es zu klatschen.


Diese Art von Linien zeigen tiefe Gedanken und Weisheit. Die Bögen sind wie vom Licht von Chochmah ´hochgezogen´.
.
Eine Person mit einer schmalen und runden Stirn ist weise und patent, hat eine sensible Seele und handelt mit Erbarmen. Sie wird ein breitgefächertes Interesse an vielen Dingen haben und kann groß im Torah Studium sein, sie würde es lieben in Frieden und Freude zu sein.
Psalm 139:15 "לֹא-נִכְחַד עָצְמִי, מִמֶּךָּ: אֲשֶׁר-עֻשֵּׂיתִי בַסֵּתֶר; רֻקַּמְתִּי, בְּתַחְתִּיּוֹת אָרֶץ"
´´Meine (YHVH) Essenz war nicht vor euch versteckt, alles das was ich im Verborgenen gemacht habe, schmückt die untere Erde.´´
Dieses ist ein Vers mit einer Menge von Bedeutungen, aber für unsere Diskussion, er enthüllt, dass das versteckte Licht von Chochmah in den unteren Ebenen enthüllt ist, wie eine Stickerei auf einer flachen Oberfläche. Jede Linie auf der Stirn zeigt einen anderen Aspekt vom Licht von Chochmah. Dieses Licht ist der Samen des Mannes ( Adam) und enthält die Vergangenheit und die Zukunft.
,