Click here to listen to the Daily Zohar [audio:https://dailyzohar.com/wp-content/uploads/audio/dz941.mp3|titles=Daily Zohar 941]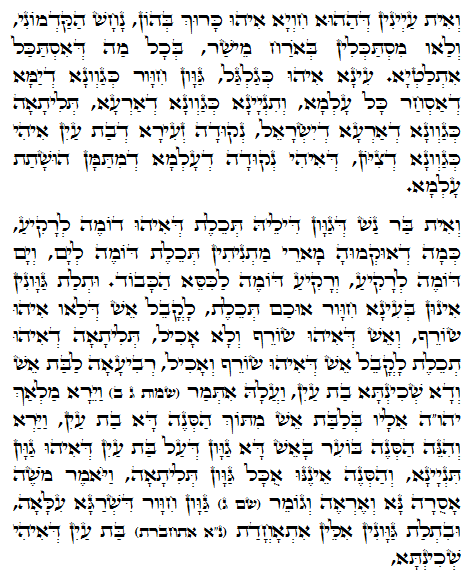 Hebrew translation:
Sorry Hebrew translation is missing from my original files.
Tikkun 70 – 46
Der Zohar lehrt uns, dass das Auge eine vollständige Welt darstellt. Es ist rund und die Pupille und die Iris sind kreisförmig. Die Pupille ist der Mittelpunkt des Auges und es stellt Zion dar. Zion ist der Name von dem spirituellen Punkt, welcher der Aspekt von Yessod von Malchut ist, der über dem Heiligen Tempel ist, welcher der Aspekt von Malchut ist.
Der Heilige Tempel ist der Mittelpunkt der Schöpfung und in ihm ist der Trink Stein aus dem die ganze Welt geschaffen wurde.
Die negative Seite, ´Sitra Achra´ hat starken Einfluss auf die Augen. Es ist das Tor der Seele zu der physischen Welt und Negativität ist immer an den Toren.
Personen ohne ein korrektes Bewusstsein, können die Macht von Negativität durch ihre Augen kanalisieren. Dieses ist bekannt als ´Evil Eye´(Anm. Böses Auge).
Aus Ohr Hachama von Rabbi Avraham Azulai
Proportionale Augen, die korrekt am Platz sitzen, mit klaren und sauberen Farben, deuten auf eine gute, ehrliche Person hin.
Wenn die Augen tief im Inneren sind, weit von der Stirnlinie entfernt, dann ist die Person unehrlich, nicht vertrauenswürdig, weil sie betrügt, wenn sie kann.
Anmerkung MS: Der ´ Drinking Stone´ ist auf dem Tempelberg in Jerusalem. Dort werden alle ´Wasser des Himmels´ gesammelt /das ist reine Lichtkraft des Schöpfers). Das ist der Platz an dem der ganze Prozess der Schöpfung begann. Von da fließt das ganze Licht des Schöpfers in die Welt. Von hier, begann sich die physische Welt zu formen.
{||}