Click here to listen to the Daily Zohar [audio:https://dailyzohar.com/wp-content/uploads/audio/dz945.mp3|titles=Daily Zohar 945]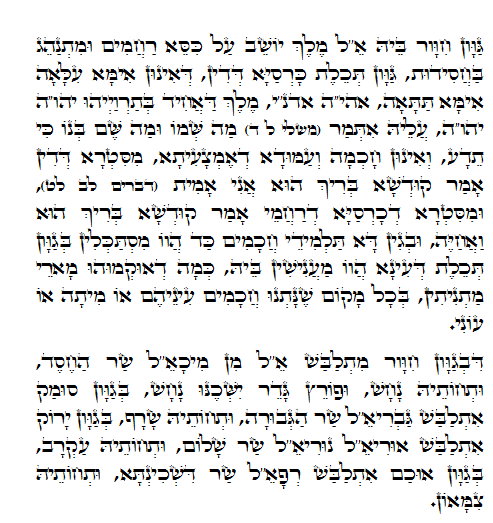 Hebrew translation:
Sorry Hebrew translation is missing from my original files.
Tikun 70-50
Las dos últimas letras del arcángel Miguel, מיכאל son אל, lo que significa 'divinidad', אל es el nombre de Dios en el nivel de Jesed. Porque Jesed es la Sefirá Biná es decir, después, recibe la fuerza de la vida de ella y la canaliza hacia abajo a las Sefirot inferiores. El blanco representa la luz y la vida, refleja todos los colores.
Michael es considerado como el ángel de Jesed. Él nos protege con amor y bondad.
El lado negativo del blanco es la serpiente que también tiene un color blanco (igual que Labán, el padre de Jacob en la ley). Las personas que hacen mal uso de la energía positiva de Jesed se harán daño por la serpiente.
Gabriel es el ángel de la columna de la izquierda, Gevurah y el color rojo que representa la fuerte energía y deseo por uno mismo. El aspecto positivo es el poder para actuar en la continuación de la luz en el mundo y el aspecto negativo es el egoísmo y no seguir los preceptos de "No haréis …". Estos preceptos nos protegen de caer en el lado negativo que nos podría consumir por encender y aumentar el deseo para sí mismo.
La columna central de Tiferet, y el color verde, están 'vestido' por los ángeles Uriel, Nuriel, אוריאל, נוריאל, el ministro de la paz. Las personas que no conectan a la columna central están sometidos al impredecible "aguijón" del escorpión. Su veneno produce la muerte espiritual en las personas que siguen las ilusiones y las mentiras de este mundo.
El ángel Rafael es el ministro de la Shejiná abajo y está representado con el color negro. Conectar a la Shejiná nos permite disfrutar del flujo de "agua" desde arriba.
Las personas que no admiten la Shejiná experimentan sed que es la insatisfacción en la vida, falta de la luz y ceguera espiritual.