Click here to listen to the Daily Zohar [audio:https://dailyzohar.com/wp-content/uploads/audio/dz945.mp3|titles=Daily Zohar 945]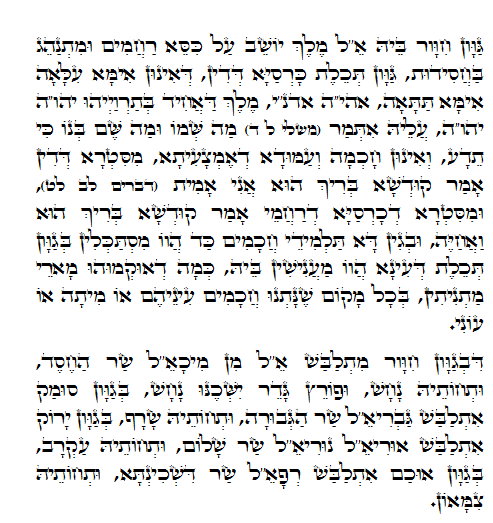 Hebrew translation:
Sorry Hebrew translation is missing from my original files.
Tikkun 70 – 50
As duas últimas letras do arcanjo Miguel , מיכאל são אל, que significam "divindade", אל é o nome de D'us no nível de Chessed. Porque Chessed é a Sefirah que está depois de Binah, recebe de Binah a força da vida e canaliza esta força em direção às Sefirot inferiores. Branco representa luz e vida, reflete todas as cores incondicionalmente.
Miguel é considerado o anjo de Chessed. Ele nos protege com amor e carinho.
O lado negativo do branco é a Serpente que também tem cor branca (como Labão, sogro de Jacó). As pessoas que usam incorretamente a energia positiva de Chessed serão machucadas pela Serpente.
Gabriel é o anjo da coluna da esquerda, Gevurah e a cor vermelha que representa energia forte e desejo por si. O aspecto positivo é poder de agir pela continuação da luz no mundo e o aspecto negativo é o egoísmo e não seguir os preceitos do "Você não deve fazer…". Esses preceitos nos protegem de cairmos no lado negativo que pode nos consumir por inflamar e aumentar o desejo para si mesmo.
A coluna central, Tiferet e a cor verde são "vestidos" pelos anjos Uriel, Nuriel, אוריאל, נוריאל, o ministro da paz. Pessoas que não se conectam à coluna central estão sujeitas à imprevisível "picada" do escorpião. Seu veneno traz morte espiritual em pessoas que seguem as ilusões e mentiras deste mundo.
O anjo Rafael é o ministro da Shechina abaixo e é representada pela cor preta. Conectar à Shechina nos deixa apreciar a corrente de "água" de cima. Pessoas que não suportam a Shechina experimentam sede que é a insatisfação na vida, falta de luz e cegueira espiritual.
{||}