Daily Zohar – Tikunim – # 985 – No caiga en manos de ella.
Click here to listen to the Daily Zohar [audio:https://dailyzohar.com/wp-content/uploads/audio/dz985.mp3|titles=Daily Zohar 985]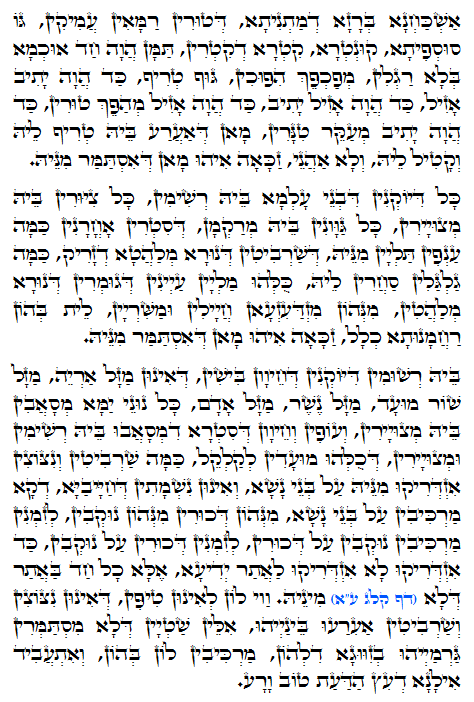 Hebrew translation:
Traduccion Sebastian Palen
Tikun 70-90
La Klipah tiene aspectos masculinos y femeninos que trabajan en conjunto para desconectarnos de la luz.
La serpiente es el masculino de la Klipah y el aspecto de la inclinación al mal, cuyo color es negro y no tiene piernas. Su piel tiene manchas y tonos de colores diferentes para confundir y seducir a la gente a transgredir.
Si uno encuentra el poder de cancelar la influencia de la Klipah alcanza un nivel que es superior a una persona que nunca transgredió en su vida.
El aspecto masculino de la Klipah puede "reclutar" a todas las fuerzas externas negativas a la tarea de las personas para distraer la atención de los caminos de la Luz.
El aspecto femenino de la Klipah es responsable de ejecutar la sentencia que viene tras haber caído a manos del aspecto masculino de la Klipah. Ella no tiene piedad y el Zohar dice que incluso las fuerzas de puros y santos son "sacudidos" cuando la klipah femenina se le da el permiso para ejecutar el juicio.
Nuestro mayor esfuerzo debe ser hacer caso omiso de las tentaciones que vienen de la parte masculina de la Klipah porque cuando la sentencia se dicte el aspecto femenino de la Klipah lo ejecutará sin piedad.
{||}