Daily Zohar – Tikunim – # 986 – Die höchste spirituelle Verbindung
Click here to listen to the Daily Zohar [audio:https://dailyzohar.com/wp-content/uploads/audio/dz986.mp3|titles=Daily Zohar 986]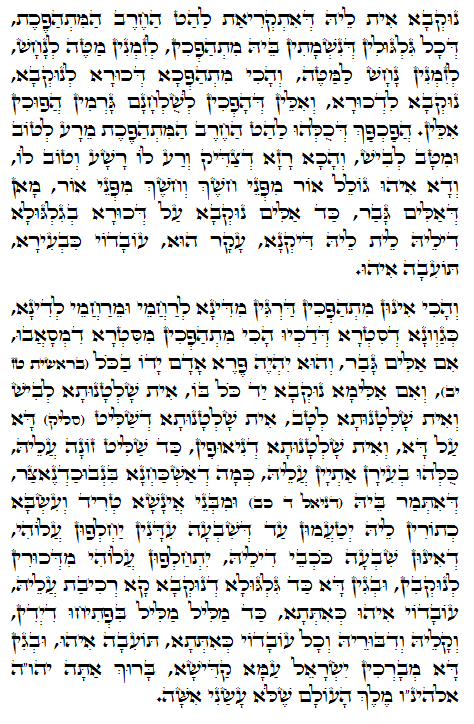 Hebrew translation:
Tikkun 70 – 92
Der Zohar sagt uns es gibt männliche Seelen, die in weibliche Körper gehen und weibliche Seelen, die in einen männlichen Körper gehen. Diese Situation tritt ein, wenn die Verbindung zwischen dem Mann und der Frau nicht rein war oder ihr Bewusstsein zur Zeit des Geschlechtsverkehrs und der Übertragung der Samen nicht in der gegenseitigen Vereinigung war oder sie negative Gedanken hatten.
Wenn Mann und Frau zusammen kommen, verbinden sie Chochmah and Binah und aktivieren die Sefirah von Da'at. Dieses schafft Erregung für den Wunsch für sich allein und zieht die Lichtkraft über die Wirbelsäule zu den Hoden herunter. In diesem Stadium, trasformiert sich dass Bewusstsein und der Wunsch in Materie und die ´Pfeile´werden abgeschossen (wie es der Zohar erklärt) um das Ziel zu treffen.
Das anfängliche Bewusstsein des männlichen und weiblichen bestimmt den Typ des Lichts, das sie anziehen und es kann positiv oder negativ sein. Der Wunsch für sich allein transformiert das Licht und Bewusstsein zu der körperlichen DNA und bestimmt den Typ der Seele, die in das Gefäß kommen wird.
Bevor ein Ehepaar zusammen kommt um neues Leben zu erschaffen, sollte sich für eine lange Zeit darauf vorbereiten. Zur Zeit des Aktes sollten sie in gänzlicher Dunkelheit sein, um körperliche Lust zu vermeiden und nur reine Liebe füreinander haben, mit dem Bewusstsein sich darauf zu konzentrieren, eine hohe Seele zu dem Kind anzuziehen. Sie sollten ihr eigenes Vergnügen vergessen, es nicht für sich nehmen, so kann das Licht zu dem Kind kommen.
Ein Kind zu planen ist eine der höchsten spirituellen Verbindungen, weil es die drei oberen Sefirot von Chochmah, Binah and Da'at verbindet um Leben zu erschaffen, welches die ultimative Affinität mit dem Licht ist.
Wir sollten Eltern oder ihre Kinder niemals nachdem beurteilen, wer oder was sie sind. Denkt daran, Gott hat Arme und Reiche, Kluge und Dumme, Reine und Böse geschaffen. Jeder und Alles ist Teil des endgültigen Tikuns des Einzelnen und der Welt
{||}