Click here to listen to the Daily Zohar [audio:https://dailyzohar.com/wp-content/uploads/audio/dz962.mp3|titles=Daily Zohar 962]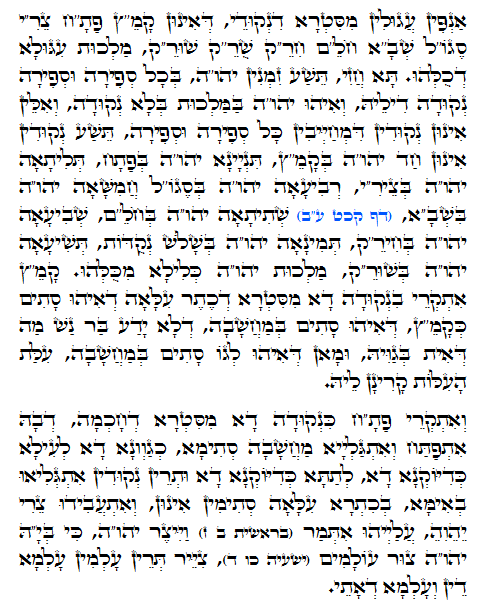 Hebrew translation:
Il Viso Tondo è dal punto di vista del Nikkud, che significa 'punti', (vocali in Ebraico).Il Nikkud è un insieme di punti e linee che portano luci specifiche nel recipiente, che è la lettera Ebraica (Vedi grafici e video qui sotto). Lettere differenti con Nikkùd differenti possono essere viste sul volto di una persona ed esso si aggiunge alla comprensione della persona e del suo Tikkūn.Ci sono pochissimi Kabbalisti in uno stato di elevata purezza che possono vedere questi aspetti del volto Umano. L'energia nel mondo come è ora, ci impedisce di avere tale capacità.
Questo è il Nikkùd secondo le Sefirõt dell'Albero della Vita.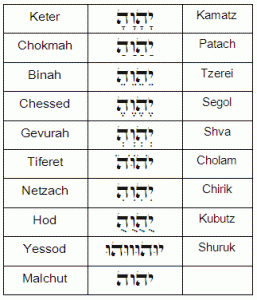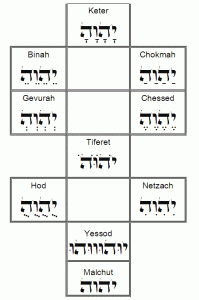 La Lettera Alef che è il seme dell'intera esistenza è costruita dalla Lettere Yõd, Vãv, Vãv e Yõd. Nel Video qui sotto è possibile conoscere ed approfondire ulteriori aspetti dei Nikkùd.httpv://www.youtube.com/watch?v=gpEzR8NGKlI