Zohar Quotidiano # 965 – Il Potere che è Nelle Tue Mani può Cambiare il Tuo Volto.
Click here to listen to the Daily Zohar [audio:https://dailyzohar.com/wp-content/uploads/audio/dz965.mp3|titles=Daily Zohar 965]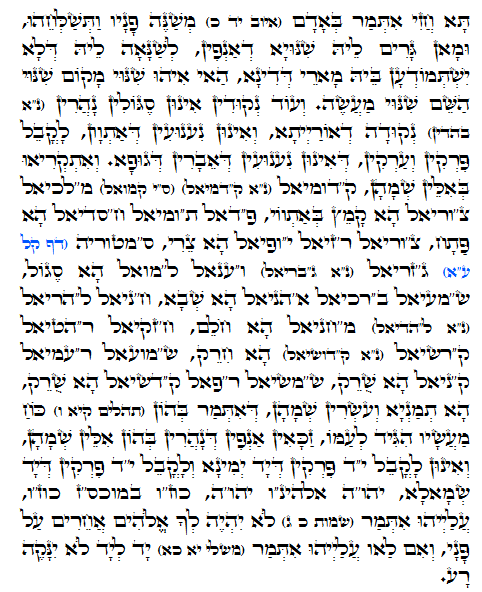 Hebrew translation:

Tikkun 70-70
Negli articoli precedenti abbiamo imparato a conoscere il Nikkùd e le lettere Ebraiche e le loro relazioni con le Sefiròt. Lo Zohar ci insegna che, come le lettere Ebraiche cambiano il loro livello di energia in base al Nikkùd che possiedono, così fa il volto di una persona. La forma e l'aspetto del viso cambia.
Giobbe 14:20
"תִּתְקְפֵהוּ לָנֶצַח, וַיַּהֲלֹךְ;. מְשַׁנֶּה פָנָיו, וַתְּשַׁלְּחֵהוּ"
"Tu prevali per sempre contro di lui, ed egli continua a camminare;tu cambi il suo volto, e mandalo via"
In questo versetto di Giobbe apprendiamo che per il processo di Tikkùn, HaShèm cambia il volto della persona prima di mandarlo di nuovo in una nuova incarnazione per fare correzioni in questo mondo.
Sul nostro volto, portiamo la 'storia' della nostra correzione e l'energia sulla quale dobbiamo lavorare.
Il Nikkùd anima le lettere Ebraiche e gli dà l'energia della vita. In un modo similare noi abbiamo angeli che si riflettono dal nostro viso e dalle nostre mani.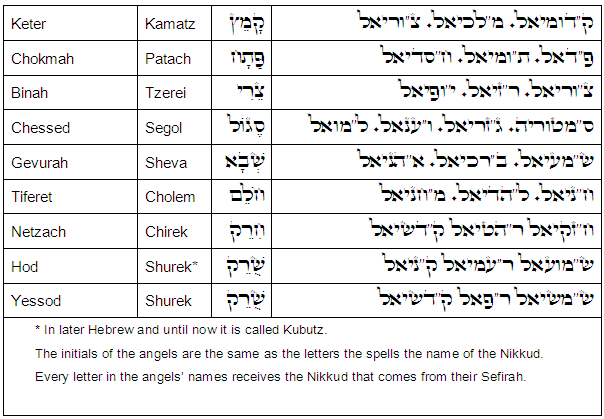 Salmi-Tehillìm 111:6
"כֹּחַ מַעֲשָׂיו, הִגִּיד לְעַמּוֹ – לָתֵת לָהֶם, נַחֲלַת גּוֹיִם" "kòach mà'àsav higghìd lèammò latèt lahèm nachalàt goìm" "Egli ha dichiarato al Suo popolo la potenza (כֹּחַ) (kòach),delle Sue opere, concedendogli l'eredità delle (altre) nazioni."
La parola כֹּחַ (kòach),"potere"," forza" ha un valore numerico (ghematrià) di 28 , lo stesso come il numero degli Angeli delle 9 Sefirot sopra.
Malchùt non ha luce propria, ma HaShèm ci ha dato il potere attraverso il testo sacro della Toràh e dello Zohar di connetterci alle forze ed alle energie che sono sopra di noi.
Le mani possono anche rivelarci l'energia di una persona ed il suo processo di Tikkùn e lo Zohar li collega qui in un posto unico.
I seguenti nomi di HaShèm hanno 14 lettere ciascuno e rappresentano la forza,il potere che possiamo avere nelle nostre mani.

Il termine Ebraico per la parola mano è יד (iàd), che ha un valore numerico (ghematrià) di 14. Il numero dei segmenti ossei nelle cinque dita della mano è 14 e ,per entrambe le mani è 28 (14+14) come il valore numerico di כֹּחַ (kòach), "potere" "forza".
Ora sappiamo che tipo di potere abbiamo nelle nostre mani per plasmare la nostra vita e le nostre "facce" corrette .
{| |}