Zoharjev Dnevnik Št. 940 – Nekateri neumni, drugi ponižni
Pritisni tukaj za poslušanje Dnevnika Zoharja [audio:https://dailyzohar.com/wp-content/uploads/audio/dz940.mp3|titles=Daily Zohar 940]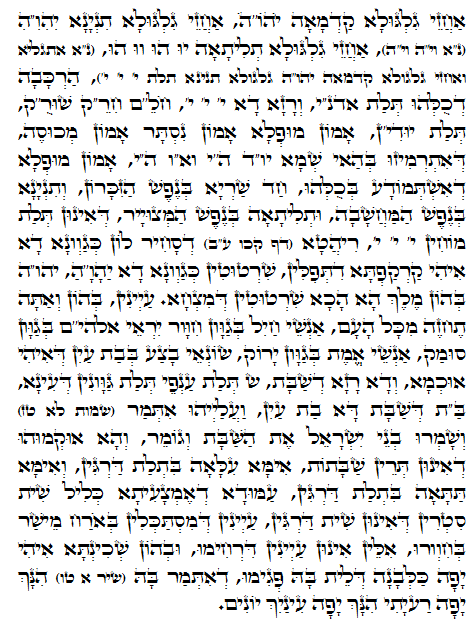 Hebrew translation:
Sorry Hebrew translation is missing from my original files.
Tikkun 70 – 45
Iz Ohr Hacama ( Svetloba Sonca ) avtorja Rabina Abraham Azulai: če so tri gube ob očesu in tri druge gube ob drugem očesu, potem tele gube nakazujejo dobro osebo, ki je veliko bolj dobra kot izgleda. Ta oseba joče, ko je jezna in se ne naveže ali skrbi za materialne stvari. Oseba je dobra v proučevanju Tore, vendar ji vedno ne sledi.
Drugi lahko pridobivajo na račun te osebe. Namreč taka oseba ne bo mislila na svoje pridobitve. Če je čelo veliko in NI okroglo, potem ima oseba nestabilne misli ( neumna ). Včasih je to vidno navzven, včasih pa tudi ne. Če takšna oseba hodi ali stoji z navzdol nagnjeno glavo, potem ima oseba nizko inteligenco. Za velike gube na čelu osebe, ki so vidne med govorjenjem, včasih lahko postanejo gladke in skrite in medtem se izrazijo druge gube na strani očes, potem to nakazuje osebo, ki se veliko smeji brez razloga. Veliko govori in ne prinaša veliko dodane vrednosti drugim. V taki osebi se naseljuje tim skrita norost. Večina ljudi ne želi imeti opravka s tako osebo ali je celo niti pogledati. Oseba se lahko sebi zdi kot pravična oseba vendar močan ego take osebe bo naredil vse, da pritegne pozornost nase.
Veliko in okroglo čelo nakazuje pametno osebo z dobrim spominom. Hitro se uči, celo brez učitelja. Ima uspeh kjerkoli vloži svoje napore. Finančno materialno ni nujno, da ima uspeh. Oseba je ponižna in z dobrim srcem.
{||}