Click here to listen to the Daily Zohar [audio:https://dailyzohar.com/wp-content/uploads/audio/dz936.mp3|titles=Daily Zohar 936]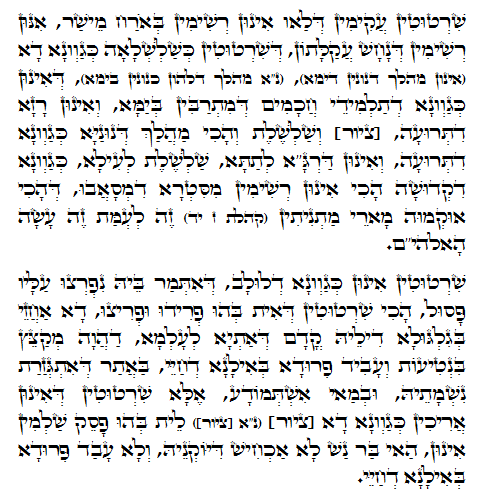 Hebrew translation:
Tikkun 70 – 41
As linhas na testa são "registradas" pelo sistema sagrado, porém ali podem estar linhas do outro lado, que estão registradas para mostrar transgressões de vidas anteriores.
Do 'Ohr Hachama' (Luz do Sol) por Rabbi Avraham Azulai;
A testa aparente pequena e estreita indica que a pessoa é instável espiritualmente e que se considera esperta, mas não tem nada a oferecer senão meias verdades e mentiras.
A testa é o aspecto de Binah e o lugar onde Chochmah e Binah são unificados para trazer o aspecto de Da'at (conhecimento, conecção).
Se a unificação traz positividade, as linhas serão retas e a testa terá forma arredondada. Caso contrário, mostrará linhas quebradas e irregulares. Quando uma pessoa fala, as linhas de sua testa podem "falar" de maneira diferente. Se as linhas estão bem alinhadas, então a pessoa está em equilíbrio e é verdadeira, caso contrário, se estão pequenas, curtas e quebradas, significa pessoa não confiável que devemos evitar de ter relacionamentos quaisquer.
Nota:
O Daily Zohar traz a explicação de Rabbi Avraham Azulai que explica claramente o Zohar. Continuarei a adicionar mais de seus escritos, mas quero avisá-lo antes, para que não se atire em conclusões e julgamentos até que estude todos os artigos de PFR. Para estar apto a "ler" as pessoas, precisará antes se conduzir com verdade em tudo que você faz em sua vida. É importante saber que se não estivermos conectados à coluna central, então não poderemos ver a verdade, mesmo se pensarmos que temos detalhes exatos.
Estude o PFR para entender melhor o sistema espiritual e ter reverência à magnífica e impressionante Criação que D'us fez para nós. Não aplique o conhecimento de PFR para vantagens pessoais.