Click here to listen to the Daily Zohar [audio:https://dailyzohar.com/wp-content/uploads/audio/dz945.mp3|titles=Daily Zohar 945]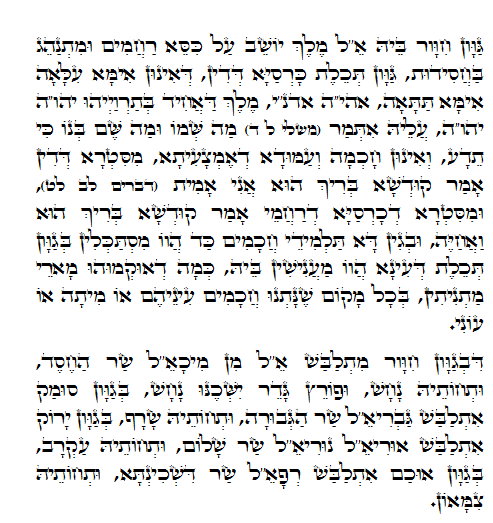 Hebrew translation:
Sorry Hebrew translation is missing from my original files.
Tikkun 70 – 50
Die letzten beiden Buchstaben von dem Erzengel Michael , מיכ אל sind Alef Lamed, was ´Göttliches Wesen´heißt, אל ist der Name Gottes auf der Ebene von Chessed. Weil Chessed die Sefirah nach Binah ist, bekommt sie die Lebenskraft von ihr und kanalisiert es zu den unteren Sefirot . Weiss repräsentiert Licht und Leben, es reflektiert bedingungslos alle alle Farben.
Michael wird als der Engel von Chessed bezeichnet. Er beschützt uns mit Liebe und Freundlichkeit.
Die negative Seite von weiss ist die Schlange, die ebenfalls die weisse Farbe hat (wie Laban, Jakobs Schwiegervater). Menschen die die positive Energie von Chessed missbrauchen, werden von der Schlange verletzt werden.
Gabriel ist der Engel der linken Säule, Gevurah und hat die rote Farbe, das repräsentiert starke Energie und den Wunsch für sich allein. Der positive Aspekt ist Kraft für die Fortsetzung des Lichts in die Welt tätig zu sein und der negative Aspekt, ist für das eigene Selbst und nicht den Geboten von ´´Und du sollst nicht tun….´´ zu folgen. Diese Gebote schützen uns davor, an die negative Seite zu fallen, das könnte uns, durch entzünden und vergrößern des Wunsches für das eigene Selbst, verzehren.
Die mittlere Säule, Tiferet und die grüne Farbe sind von den Engeln Uriel, Nuriel, den Ministern von Frieden ´´angezogen´´. Menschen die sich nicht mit der mittleren Säule verbinden, sind unvorhersehbar dem ´Stachel´des Skorpions ausgesetzt. Sein Gift bringt spirituellen Tod zu Menschen, die den Illusionen und Lügen von dieser Welt folgen.
Der Engel Rafael ist der Minister von der unteren Shechina und wird durch die Farbe schwarz repräsentiert. Verbindung zu der Shechina lässt uns an dem ´Wasser´ fluss von oben erfreuen. Menschen, die die Shechina nicht unterstützen, erleben Durst, das ist Unzufriedenheit im Leben, Mangel an Licht und spirituelle Blindheit.
{||}