Click here to listen to the Daily Zohar [audio:https://dailyzohar.com/wp-content/uploads/audio/dz956.mp3|titles=Daily Zohar 956]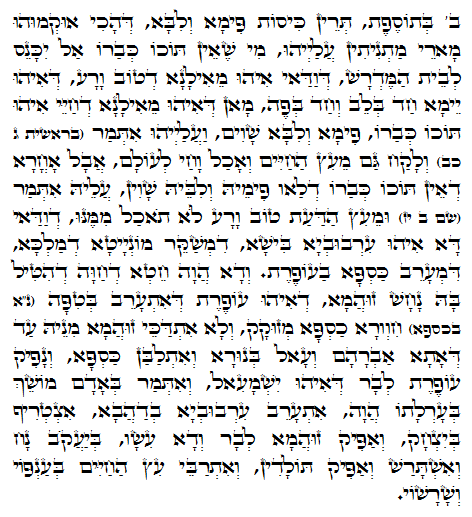 Hebrew translation:
Traduccion Sebastian Palen
Tikun 70-61
La boca es el recipiente y el canal de nuestras palabras y es parte del proceso de manifestación.
Nuestro corazón es la vasija y el canal de nuestros pensamientos y determina el resultado final de nuestras acciones. Cuando se habla de manera positiva, pero su corazón tiene pensamientos negativos, entonces tiene el aspecto de árbol del conocimiento del bien (la boca) y mal (del corazón). Uno que dice la verdad positiva que viene de su corazón, se conecta con el árbol de la vida.
La mala Persona que habla verdadero mal de su corazón está fuertemente conectada con el sistema negativo.
Diciendo mentiras va en contra del sistema, se conecta con el aspecto de la primer transgresión que mezcla lo bueno con lo malo. Las semillas que la serpiente inyectó en Eva, se mezclaron con las semillas puras de Adán.
El Zohar explica esta situación con el ejemplo de plata pura (Semillas de Adán) que se mezclaron con el plomo (Semillas de la Serpiente). Abraham fue el primero en hacer la corrección, cuando fue arrojado al fuego por Nimrod y salió con vida. Era el proceso para purificar las semillas. Su primer hijo fue Ismael que tiene el aspecto de Jesed con la impureza. El segundo hijo, Isaac tuvo menos impureza en el aspecto de Gevura y trajo a la vida a Esaú. Cuando Jacob vino, la impureza de las semillas se había ido y fue capaz de conectarse de nuevo al árbol de la vida y llevar equilibrio y balance a las 12 tribus que representan las 12 fronteras de las Sefirot, que son las raíces de su alma.
Génesis 3:22
"וְלָקַח גַּם מֵעֵץ הַחַיִּים, וְאָכַל, וָחַי לְעֹלָם. "
"… Y tome también del árbol de la vida, y coma y viva para siempre"
Cuando nuestras acciones están en la verdad y la pureza, nosotros podemos tomar del árbol de la vida y vivir para siempre. En tal caso, es el aspecto de merecer la resurrección y la continuación del alma.
La inmortalidad en el mundo de Maljut puede ser verdad sólo después de que Mashíaj es revelado y toda la negatividad se retira de la tierra por las manos de YHVH. Para lograr eso, necesitamos un esfuerzo colectivo para llevar más gente a la verdad y la luz del Zohar. Que brille en nuestra vida y como individuos nos podamos merecer la redención final. Pero para dar la inmortalidad en nuestro tiempo de vida, tenemos que traer el Mashíaj primero. La inmortalidad es parte del árbol de la vida y no puede ser revelado cuando la negatividad todavía está alrededor.
{||}