Zohar Quotidiano # 986 – La più Alta Connessione Spirituale.
Click here to listen to the Daily Zohar [audio:https://dailyzohar.com/wp-content/uploads/audio/dz986.mp3|titles=Daily Zohar 986]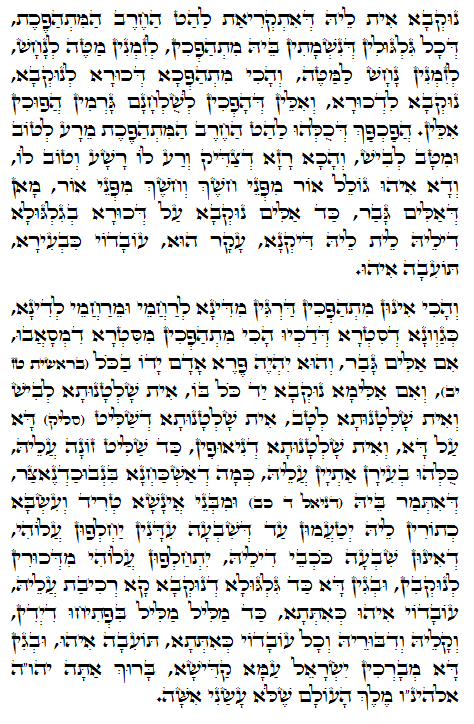 Hebrew translation:
Tikkun 70 – 92.
Lo Zohar ci dice che ci sono anime maschili che vanno in corpi femminili e anime femminili che vanno in corpi maschili. Questa situazione si verifica quando le connessioni fra l'uomo e la donna non sono pure oppure la loro coscienza al tempo del rapporto sessuale e del trasferimento dei semi non è stata in unione con l'altro oppure ha avuto pensieri negativi.
In alcuni casi, un diverso tipo di anima arriva ad una coppia per la loro correzione, indipendentemente dalla coscienza che avevano al momento della loro unificazione, soprattutto se non avevano intenzione di avere un figlio.
Quando l'uomo e la donna si incontrano essi collegano Chockmàh e Binàh e attivano la Sefirà Da'at. Questo crea eccitazione dei desideri per il sé e attrae.attira la forza della Luce lungo la spina dorsale ai testicoli. In tale fase, la coscienza ed i desideri si trasformano in materia e le 'frecce' (come le definisce Zohar) sparano fuori per colpire il bersaglio.
La coscienza iniziale del maschio e della femmina determina il tipo di Luce che essi attraggono e potrebbe essere positiva o negativa. Il desiderio per il sé trasforma la Luce e la coscienza al DNA fisico e determina il tipo di anima che arriverà al vaso/recipiente.
Una coppia sposata deve prepararsi per un lungo periodo prima di arrivare insieme per creare una nuova vita. Al momento dell'atto dovrebbero essere nel buio più totale per evitare la lussuria fisica e avere solo puro amore l'uno per l'altro con la coscienza che si concentra sull'attirare un'anima elevata per il bambino. Essi dovrebbero dimenticare i loro stessi piaceri in modo che la Luce arriverà al bambino senza prenderla per sè stessi.
La "pianificazione" di un bambino è una delle connessioni spirituali, più alte, perché essa collega le tre Sefiròt Superiori di Chockmàh .Binàh e Da'àt per creare la vita che è l'ultima affinità con la Luce.
Non dobbiamo giudicare i genitori oppure i loro figli per chi o cosa sono.
Ricordate che HaShèm ha creato ricchi e poveri, saggi e folli,il puro ed il male. Tutti e tutto fanno parte del Tikkùn finale dei singoli e del mondo.
{| |}