Click here to listen to the Daily Zohar [audio:https://dailyzohar.com/wp-content/uploads/audio/dz936.mp3|titles=Daily Zohar 936]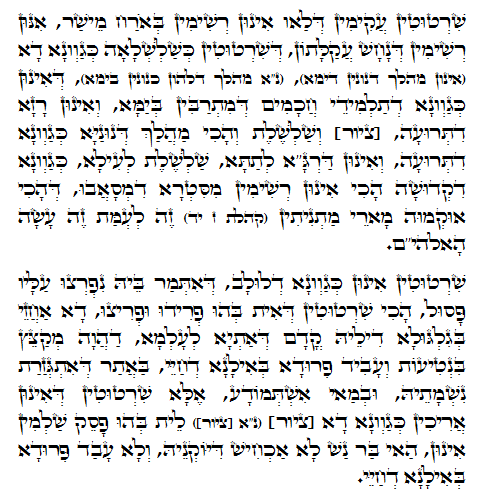 Hebrew translation:
Daily Zohar No 936 — Tr ENG -> SVN
Zoharjev dnevnik Št. 936
Tikkun 70 – 41
Črte na čelu so registrirane od Svetostnega sistema. Vendar lahko pa obstajajo tudi črte iz druge strani, ki so registrirane, da pokažejo prestopke iz prejšnega življenja.
Rabin Abraham Azulai, 'Ohr Hachama' ( Luč Sonca ):
Manše in ožje čelo izraža duhovno nestabilno osebo, ki se ima za modro vendar nima nič za ponuditi razen polresnice in laži.
Čelo je vidik Binah ( razumevanje ) in prostor kjer se Chokmah( Modrost ) in
Binah ( razumevanje ) združita v vidik Da'at ( Znanje, navezava ).
Če povezanost prinese pozitivnost potem bodo linije ravne in čelo bo lepo zaokroženo. Sicer se pokažejo neenake in zlomljene linije. Ko oseba govori , lahko linije na čelu govorijo drugače. Če so linije lepo poravnane, potem je oseba v ravnotežju in resnicoljubna sicer kaže oseba manjše in polomljene linije kar pomeni nezanesljivo osebo, k se je moramo izogibati oz. vsakega odnosa z njo.
POZOR!
Zoharjev dnevnik prinaša pojasnilo Rabina Abraham Azulai, ki jasno pojasnjuje Zohar.
Nadaljeval bom z interpretacijo njegovega pisana vendar vas moram najprej opozoriti.
Prosim, ne hitite z zaključki in sodbami dokler ne preučitev vseh BDO člankov. Da bi bili sposobni 'prebrati' človeka se moraš soočiti z resnico v vsem kar počneš v življenju. Pomembno je vedeti, da če smo pripeti na središčno deblo, potem ne moremo zaznati resnice, čeprav imamo natančne podrobnosti.
Preučuj BDO za boljše razumevanje duhovnega sistema in ohrani strahospoštovanje do veličastne Božje Stvaritve, ki je bila narejena za nas. Ne uporabljaj BDO znanja za osebeno pridobitev.