Zoharjev dnevnik št. 965 – Moč v tvojih rokah lahko spremeni tvoj obraz
Click here to listen to the Daily Zohar [audio:https://dailyzohar.com/wp-content/uploads/audio/dz965.mp3|titles=Daily Zohar 965]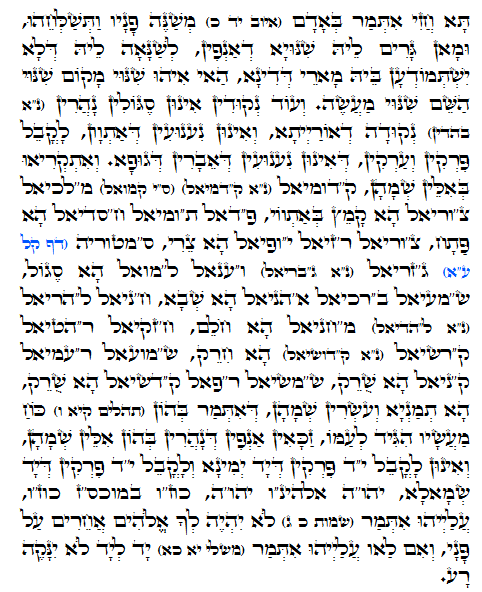 Hebrew translation:
Tikkun 70 – 70
V prejšnih člankih smo se naučili o Nikkud-u ( samoglasniški znaki ) ter Hebrejskih črkah in njihovih povezavah na Sefiroje. Zohar nas uči, da Hebrejske črke lahko spremenijijo svojo energetsko raven osnovi Nikkud znakov, ki jih vsebujejo. Podobno velja za obraz osebe. Oblika in izgled osebe se spremenita.
Jobova knjiga 14:20 " תִּתְקְפֵהוּ לָנֶצַח, וַיַּהֲלֹךְ; מְשַׁנֶּה פָנָיו, וַתְּשַׁלְּחֵהוּ."
"Za vedno ga premagaš in on še nadaljuje s hojo; Spremeniš njegov obraz, in ga odženeš" V tem verzu iz Jobove knjige se naučimo da je za proces popravka Tikkun-a, Bog spremenil obraz osebe preden ga je poslal nazaj v novo inkarnacijo da udejani popravke v tem svetu. Na našem obrazu nosimo to zgodbo našega popravka in energijo, ki jo imamo, da lahko to počnemo. Nikkud oživi črke in jim da energijo življenja. Na podoben način imamo angele kar se odseva iz našega obraza in naših rok.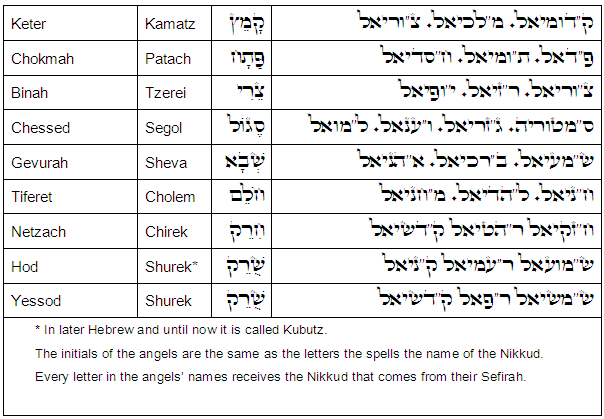 Psalms 111:6 " כֹּחַ מַעֲשָׂיו, הִגִּיד לְעַמּוֹ– לָתֵת לָהֶם, נַחֲלַת גּוֹיִם" "He has told his people the power
Knjiga Psalmov 111:6 " כֹּחַ מַעֲשָׂיו, הִגִּיד לְעַמּוֹ– לָתֵת לָהֶם, נַחֲלַת גּוֹיִם"
"Povedal je svojim ljudem za moč (כֹּחַ), Njegovih del, ko jim je dal dediščino narodov."
Beseda כֹּחַ 'moč' ima numerično vrednost 28. Podobno kot je število angelov v 9ih sefirojih zgoraj. Malchut nima lastne svetlobe. Vendar Bog nam je dal moč skozi svete tekste Tore ter Zohar, da se navežemo na sile in energije, ki so nad nami.
Roke nam lahko prav tako odstirajo energijo osebe in njen proces Popravka. Zohar jih poveže tukaj na enem mestu.
Naslednje imena Boga imajo 14 črk in vsaka predstavlja moč, ki jo lahko imamo:


Beseda za roko v Hebrejščini je יד, kar predstavlja numerično vrednost 14. Število segmentov kosti v petih prsih je prav tako 14 in za obe roki je to 28. Kar predstavlja numerično vrednost za besedo כח 'moč'. Zdaj poznamo kakšno moč imamo v svojih rokah, da oblikujemo svoje življenje in svoje popravljene 'obraze'.
{||}