Click here to listen to the Daily Zohar [audio:https://dailyzohar.com/wp-content/uploads/audio/dz962.mp3|titles=Daily Zohar 962]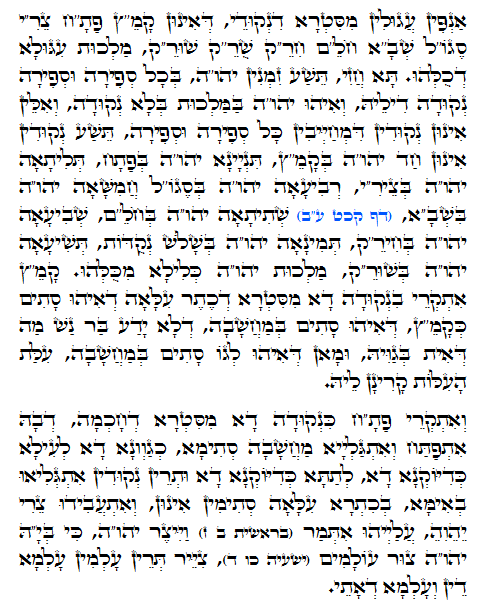 Hebrew translation:
Ein rundes Gesicht ist aus dem Aspekt von den Nikud, bedeutet ´Punkte´, (hebräische Vokalisation). Die Nikud ist ein Satz von Punkten und Linien, dass bestimmte Lichter in das Gefäß bringt, welches der hebräische Buchstabe ist. (Die Graphik und das Video ist unten zu sehen). Unterschiedliche Buchstaben mit unterschiedlichen Nikud, können auf dem Gesicht einer Person gesehen werden und fügen sich dem Verstehen von einer Person und ihrem Tikkun hinzu.
Es gibt sehr wenige Kabbalisten in einem hohen Reinheits Zustand, die es sehen können . Die Energie, wie sie jetzt in der Welt ist, hält uns davon ab, solche Fähigkeiten zu haben.
.
Dieses ist die Nikud gemäß der Sefirot vom Baum des Lebens.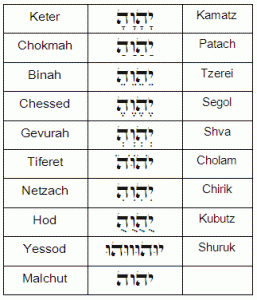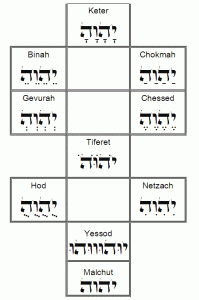 Der Buchstabe Alef, der der Samen für die gesamte Existenz ist, wird aus den Buchstaben Yud, Vav,Vav und Yud konstruiert. In dem Video unten könnt ihr über die zusätzlichen Aspekte der Nikud lernen. httpv://www.youtube.com/watch?v=gpEzR8NGKlI