Click here to listen to the Daily Zohar [audio:https://dailyzohar.com/wp-content/uploads/audio/dz986.mp3|titles=Daily Zohar 986]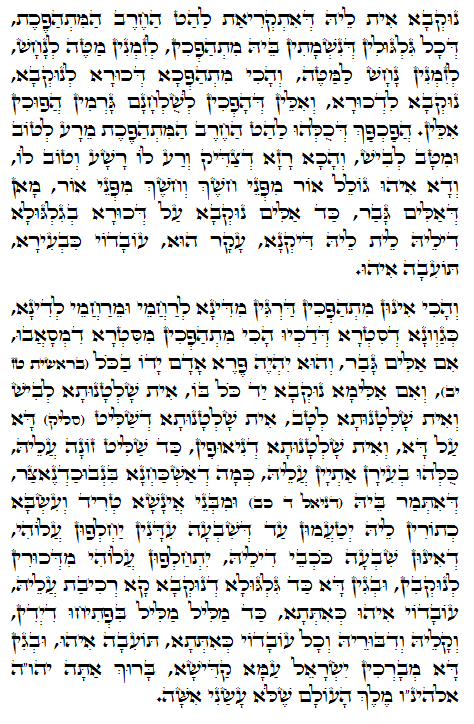 Hebrew translation:
Tikkun 70 – 92
O Zohar nos ensina que existem almas masculinas que vão para corpos femininos e almas femininas que vão para corpos masculinos. Esta situação acontece quando a conexão entre o homem e a mulher não é pura ou as suas consciências na hora da relação e a transferência de sementes não foram para a unificação um com o outro ou ainda tiveram pensamentos negativos.
Quando homem e mulher se unem, se conectam com Chochmah e Binah e ativam a Sefirah de Da'at. Isto cria o despertar dos desejos para o eu e atrai a força da luz pela coluna abaixo em direção aos testículos. Nesse estágio, a consciência e os desejos se transformam em matéria e as "setas" atiram para acertar o alvo. A consciência inicial do homem e da mulher determina o tipo de luz que eles atraem, e ela pode ser positiva ou negativa. O desejo para si transforma a luz e a consciência no DNA físico e determina o tipo de alma que vem ao recipiente. Um casal casado deve se preparar por um longo período antes de se juntar para criar uma nova vida. No momento do ato eles devem ficar em escuridão total para evitar luxúria física e ter apenas puro amor um com o outro, com a consciência em se concentrar em atrair uma alma iluminada à criança. Eles devem se esquecer sobre seu próprio prazer, para a luz vir à criança, e não para eles.
Planejar ter um filho é uma das maiores conexões espirituais, porque conecta com as três sefirot de Chochmah, Binah e Da'at, para criar vida, que é a afinidade final com a luz.
{||}