Click here to listen to the Daily Zohar [audio:https://dailyzohar.com/wp-content/uploads/audio/dz945.mp3|titles=Daily Zohar 945]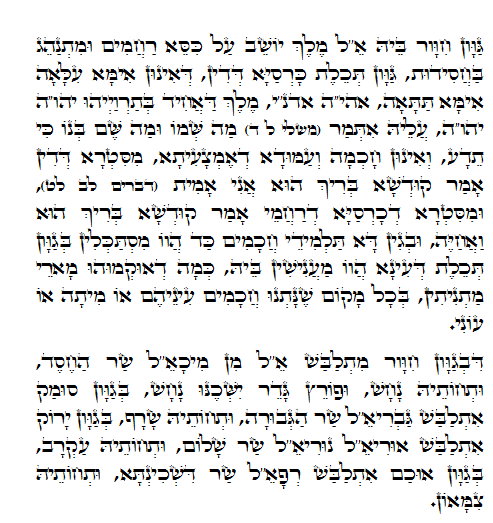 Hebrew translation:
Sorry Hebrew translation is missing from my original files.
Tikkun 70-50
Le ultime due lettere dell'Arcangelo Michaèl, מיכאל sono (El) אל, che significa 'divinità', אל (El) è il nome di HaShèm al livello di Chessèd. Poiché Chessèd è la Sefiràh che viene subito dopo la Sefiràh di Binàh, riceve la forza vitale da essa e la canalizza verso il basso alle Sefiròt inferiori. Il bianco rappresenta Luce e Vita, esso riflette tutti i colori incondizionatamente.
Michael è considerato l'Angelo di Chessèd. Egli ci protegge con amore e gentilezza.
Il lato negativo del bianco è il Serpente che possiede anche il colore bianco (come Lavàn, il suocero di Yaàkòv). Le persone che fanno un cattivo uso dell'energia positiva di Chessèd si faranno male a causa del Serpente.
Gabriel è l'Angelo della colonna di sinistra, Ghevuràh e il colore rosso che rappresenta forte energia e desiderio per il sé. L'aspetto positivo è il potere di agire per il proseguimento della Luce nel mondo mentre l'aspetto negativo è l'egoismo e non seguire i Precetti di "Non fare …" (Mitzvòt negative). Questi Precetti (Mitzvòt negative) ci proteggono dal cadere nel lato negativo che ci può consumare con l'incenerimento e aumentando da solo il desiderio per il sé.
La colonna centrale, Tìferet e il colore verde sono 'vestiti' dagli Angeli Uriel, Nuriel, אוריאל, נוריאל,i ministri della pace. Le persone che non si connettono alla colonna centrale sono soggette a imprevista "punture" dello scorpione. Il suo veleno porta alla morte spirituale delle persone che seguono le illusioni e le menzogne di questo mondo.
L'Angelo Raphael è il ministro della Shechinà di sotto e viene rappresentato con il colore nero. Il collegamento alla Shechinà ci permette di godere del flusso dell' "acqua"dall'alto.
Le persone che non supportano la sete dell' esperienza della Shechinà che è l'insoddisfazione nella vita, la mancanza di Luce e la cecità spirituale.
{||}