Click here to listen to the Daily Zohar [audio:https://dailyzohar.com/wp-content/uploads/audio/dz985.mp3|titles=Daily Zohar 985]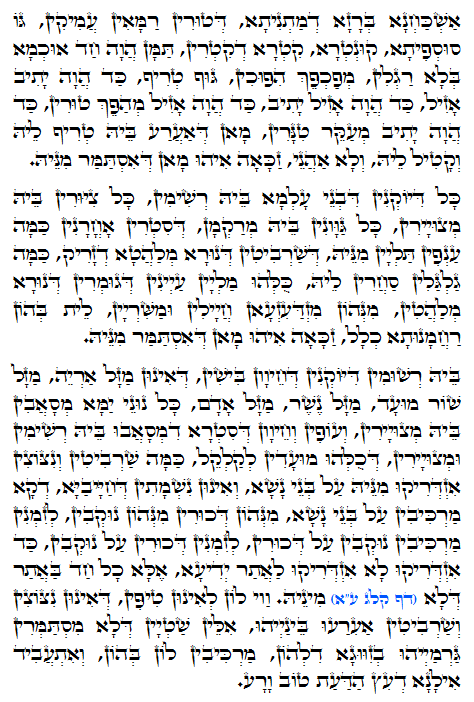 Hebrew translation:
Tikkun 70 – 90
Die Klipah hat eine männliche und eine weibliche Seite, die zusammen arbeiten, um uns vom Licht zu trennen. Die Schlange ist der männliche Anteil der Klippah und der Aspekt der bösen Neigung, deren Farbe schwarz ist und die keine Beine hat. Seine Haut hat Punkte und unterschiedliche Farbschattierungen, um die Menschen zu verwirren und zur Sünde zu verführen.Wenn jemand die Kraft findet den Einfluss der Klipah zu annulieren, erreicht er eine Ebene, die höher ist, als die einer Person, die niemals in ihrem Leben gesündigt hat.
Die männliche Seite der Klipah kann alle äußeren Kräfte für die Aufgabe der Heausforderung von Menschen ´anwerben´, um sie von den Wegen des Licht abzubringen.
Die weibliche Seite der Klipah ist dafür verantwortlich das Urteil das kommt auszuführen , nachdem man der männlichen Klipah in die Hände gefallen ist. Sie kennt kein Erbarmen und der Zohar sagt, dass selbt die reinen und heiligen Kräfte weg ´geschüttelt´werden, wenn der weiblichen Klipah die Erlaubnis gegeben wird das Urteil zu vollstrecken.
Wir sollten uns bestens anstrengen, die Versuchungen der männlichen Klippah zu ignorieren, denn wenn das Urteil aufkommt, wird die weibliche Klipah es ohne Erbarmen vollstrecken.
(persönliche Anmerkung des Übersetzers: Meines Erachtens sind mit den äußerern Kräften alle Dinge hier in der materiellen Welt gemeint, von denen wir denken wir müssten sie unbedingt für uns allein haben.)
{||}